Note: This site is moving to KnowledgeJump.com. Please reset your bookmark.
Leadership Development and Training Activities
Welcome to the award winning guide for developing leadership skills. This page may be used as the start of a lesson outline for leadership development and training programs. It contains recommend topics and learning activities for each chapter.
Introduction
Basics of Leadership
Leadership Philosophies
Team Leadership
Advanced Leadership Skills
Supporting Skills
MERLOT Award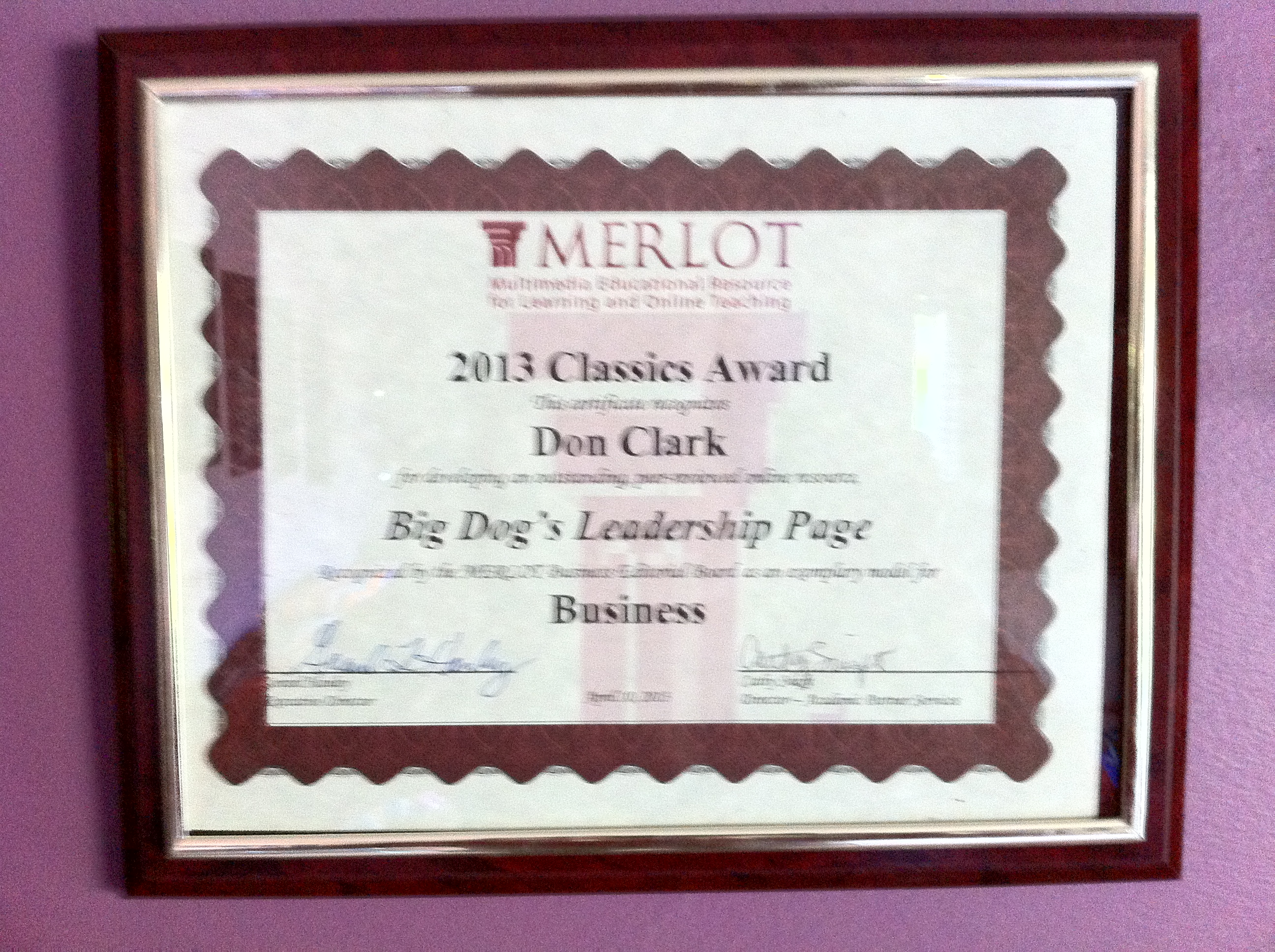 Winner of the MERLOT 2013 Classics Award for developing an outstanding, peer reviewed online learning resource.
Reliability and Validity
Since the developmental activities are learning tools, rather than research tools, they have not been formally checked for reliability or validity. However, since I have received feedback from numerous sources, including learners and their managers, and then updating the material, I believe them to be fairly accurate tools for a learning environment.
This method allows me to use both an iterative and formative approach to continually improve the learning activities. My qualifications include over twenty-five years of experience as a leader in various roles, over twenty years of experience as an instructional designer and trainer, B.A. in psychology, and a M.A. in Human Resource Development.